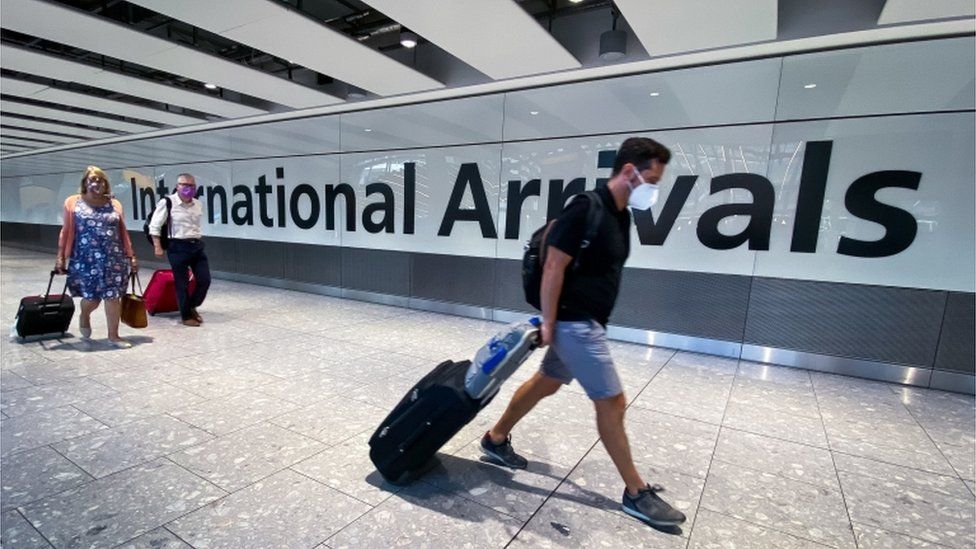 UK government minister Kit Malthouse, meanwhile, said the wording "travel apartheid" was "very unfortunate language".
"We understand the difficulties that's created by these travel restrictions, but we're trying to buy a little bit of time so that our scientists can work on the virus and assess how difficult it's going to be" he told the BBC.
The UK's Department of Health and Social Care said all countries collect data differently, meaning it is hard to directly compare the information. It said the government would continue to keep the data under review.
'Wicked and unfair'
Nigeria became the 11th country to go on the UK's red list for international travel on Monday. All nations currently on that list are African.
The only people allowed to enter the UK from these countries are UK or Irish nationals, or UK residents. They will have to pay for and self-isolate in a pre-booked government-approved hotel for 10 days.